Cyber Security Company in Melbourne, Australia
BITS – A Prominent Address For Cyber Security In Australia
In the digital world, almost no information is private. Privacy can breach because of the way people use their computers, their network, and their social media. You are always in the target of hackers who can leverage your innocence and can infect your systems with deadly Trojans and viruses through emailing and
browsing.
Leading Cyber Security Company in Australia
BITS recognizes these vulnerabilities. As a leading cyber security company in Australia, we follow all the advanced steps to keep your data secure. No security solution is indeed advanced enough to stop all kinds of threats, but it can be minimized and keep you alert before something goes very wrong. Our certified professionals work with you to keep your data assets safe and threats at bay.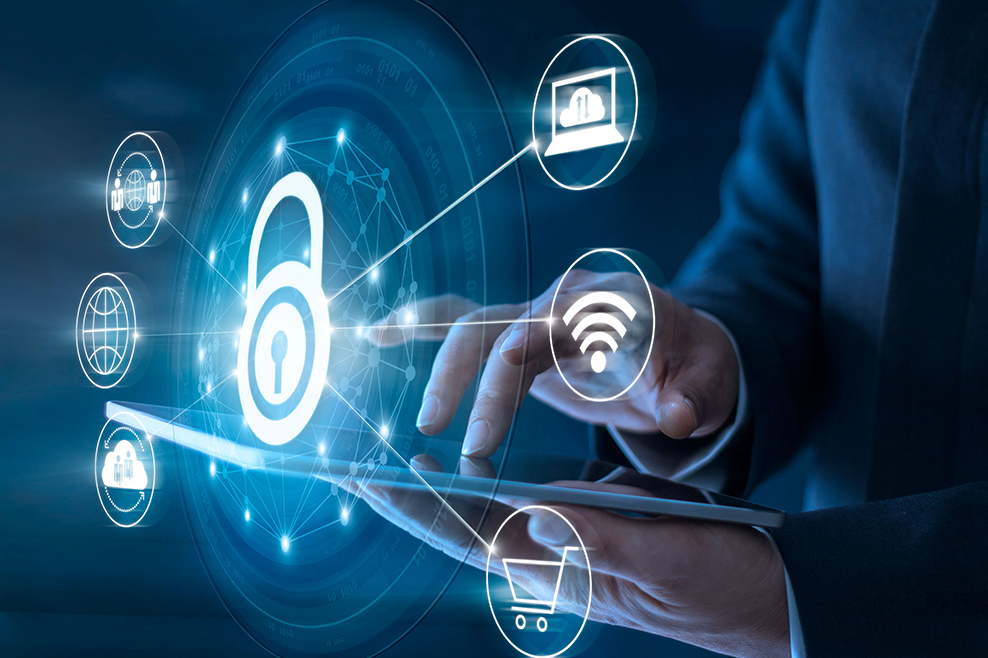 Our Partners

BITS has a partnership with an industry leader Acronis & Avast to deliver high-quality services for network security. Our collaboration with Acronis aims to provide you with the "Cyber Security" modules to deliver end to end security solutions. In addition, our team is well trained on advanced Wireless technologies to offer secure connectivity solutions by using Ubiquity, Juniper, Cisco, D-Link, and other platforms.
Our Priceless Cyber Security Services & Solutions in
Australia
Get the advanced & well-tested solutions. Through Acronis & Avast, we bring the following on table so that your business do not have to worry about the cyber threats:
End-point security (Anti virus & Anti malware protection)
URL filtering
Forensic backup
Endpoint firewall management
Data security & safe data shredding
Corporate Whitelist
Vulnerability assessment with fail-safe patch management
Asset management with hardware and software inventory
Drive health monitoring
Advanced backup with One click recovery
Cloud to cloud backup with advanced data loss prevention & disaster recovery solution
Penetration Testing
Our leading Cyber security company in Australia offers penetration testing or Pen Testing or Ethical Hacking. It is thorough testing of systems, network and web applications to detect any security vulnerabilities. We automate the service using advanced software or manually.
Malware scan and quarantine
It is difficult to keep an eye on malware, but we can deal with them before it's too late. We use the quarantine to delete the malware affected file before it infects your system. A quarantined virus is harmless while in quarantine.
End Point Security with Firewalls
You never know how dangerous the network traffic. You need Firewall security for your networking system to monitor and control incoming and outgoing network traffic. Our advanced level of Firewall security system will prevent unauthorized access.
Antivirus Support
Our antivirus support is bundled with Firewalls to protect not only your system but also your network. Since new viruses are constantly creating by hackers, we guide you with the best antivirus program effective in dealing with all types of viruses. Our antivirus solutions protect your computer against spyware, adware and rootkits.
Server security with Multi-factor authentication
We understand that your server security needs more than Firewalls, so we have come up with multi-factor authentication services where the users have to successfully provide more than one credential. It helps to prevent in-house cyber threats.
System Image Backup
We restore data through virtualization technology. The crash of hard drive is a huge loss. With the system image backup solution, we keep your data integrate by taking a complete backup of everything on your hard drive. Providing solutions for Windows, Linux and Mac OS X.
Cyber Forensics
Your search for a reliable cyber forensic service ends at BITS. We search, preserve and analyze information in a way that preserves the integrity of the evidence to let your present effectively in a legal case.
To learn more about our services, Contact us or email us at info@benchmarkitservices.com We are active in Brisbane, Sydney, Perth, Adelaide and Melbourne…