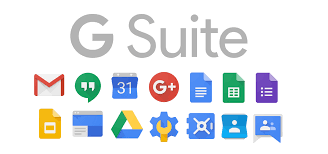 Get Complete G Suite Set-up Services at Never-Heard Before Prices
Access your important emails, calendars and files from anywhere, any device and at any time by migrating to G-Suite.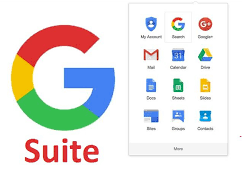 We help you to simplify the way you work!
BITS helps your small to medium-sized organization to host your emails, files, and events on Google Cloud along with enjoying other advanced features. You can join over 5 million businesses, using G-Suite to manage their data on the cloud. Unlike Outlook, you don't need to install any software. All your important files are saved in the cloud.
BITS seamlessly converts your data from desktop-based email platforms to G Suite without interfering with your day-to-day operations. Our team of experts will guide you with the most optimal way to move to the cloud. Our Google Suite plans are affordable, targeting every business size.
Benefits of Partnering with BITS for
G Suite in Australia
Swift Migration & Configuration
If you have the plan to switch from your present email platform to G-Suite, we will help you out. We are expert in migrating emails, calendars. contacts and files in a safe environment. Our cloud service team will customize your migration and deployment according to your needs. We are proficient in migrating data in the background, so there will be no down-time.
Remote Training & Device Set-up
We can install the Google Drive sync app on your systems and set-up mobile device management if required. In case, you need remote assistance or training, we can arrange the service.
On-Going Support
We know you need more than migration support. So, we offer on-going support ranging from setting new user set-up, creating an email signature, fetching incidental data deletion and various troubleshooting.
Keep You Well Informed
Our professional G-Suite basic annual plan aims to provide you with comprehensive support. We are determined to keep you up-to-date about G Suite changes by providing a newsletter with tricks and tips to become more productive.
Benefits of G-Suite for Your Business – G suite Business Plan
Exceptional email service! The power of Gmail with a custom domain (eg: john@bits.com.au) is offered. It will promote your business and maintain your professionalism. Getting up to 30GB inbox storage and the flexibility to access email from anywhere.
Keep everything integrated! It maintains workflow and data glitch by storing files in a single, secured and shared the location where team members can access them using any devices like computers and smartphones.
No updates & software installation required! Since everything is in the cloud, it doesn't need the installation of software. G-suite stays up to date automatically.
High-quality security! When you compare the local server and Google cloud, your data is safer in the Google Cloud than your local server. G-Suite is responsible to maintain stringent privacy.
Integrate with MS Office files! Allow users to open and edit common file formats like Excel and DOC. Users can share data with those who are not using G-Suite.
Excellent Google Calendar support! Share calendars with Gmail, Contacts, Drive, Sites, and Hangouts to keep yourself well-informed about what's next.
Stay connected with the team! The Hangout feature lets the team stay connected with its face to face talk even if they are travelling.
Google Drive and Shared Drive for data backup, sharing of files, safe data restoration and prevent data even if the system crashes.
Use Google Vault to setup the retention policies, save the data if Ransomware attacks and give the administrators retain, hold, search and export of data.
Smart device management that enables businesses to let the employees bring their own devices (BYOD) and set them on their organization environment with pre-defined policies. The device control to ensure that no data breach happens
Amazing Google Hangout features for instant messaging, voice calls, HD video calls, HD group conferencing, built-in screen sharing and much more.
Incredible reports, alerts and audit features for detailed reporting for all the components of G Suite usage. Alerts can be set up to inform of any suspicious activity.
Flexible to integrate with 3rd party software. GSuite integrates with several 3rd party software like Outlook, MS Office, CRMs and Accounting packages giving an end to end solution.